SHIFTING GEARS AT 50
Author: Philip Buonpastore
Paperback
195 pages
9356
Membership Price:
$21.21
Members save: $3.74 (15.0%)
List Price:
Regular price
Sale price
$24.95 USD
Unit price
per
Sale
On Backorder
Share
Shifting Gears at 50 is a one-of-a-kind motorcycling manual for returning and late-entry riders, essentially anyone 40 years old and up who's looking to hit the road on two wheels.
In part one, "Becoming a Motorcyclist," author Philip Buonpastore discusses the basics of buying the right bike, gear, and equipment and getting the bike up to speed. The book continues with an overview of learning to ride, the importance of taking a road course, venturing out on the first ride, and extending rides to long-distance jaunts. This section also emphasizes what older riders should be aware of and which factors can affect their rides.
In part two, Buonpastore shares five of his favorite travelogues, covering his long-distance tours around the United States, from the American South to the west coasts. This section is illustrated by more than 100 of the author's breathtaking photographs of the locations he toured on his bike.
You do not want to miss this informational and beautifully photographed book!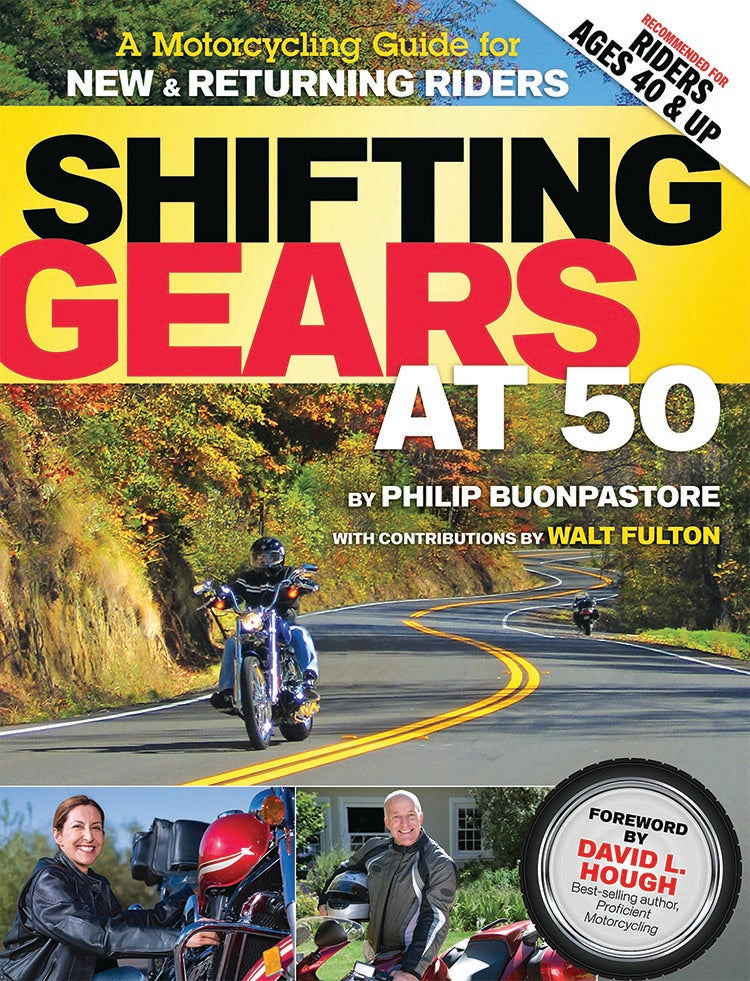 bad book
waste of money ,nothing new
bad book
waste of money ,nothing new