MOTORCYCLE CLASSICS: PREWAR PERFECTION, SPECIAL COLLECTOR EDITION
Magazine
96 pages
9769
Membership Price:
$7.99
Members save: $2.00 (20.0%)
List Price:
Regular price
Sale price
$9.99 USD
Unit price
per
Sale
On Backorder
Share
Take a trip down memory lane with the Motorcycle Classics Prewar Perfection special issue! Packed with stories about all different kinds of bikes (from a 1936 Harley-Davidson EL and 1941 BMW R75 to a 1927 Cleveland 4-45 and a 1933 KTT Velocette), this collection features something new and interesting on every page.
Read about the enduring legacy of the inventor of Carmex lip balm (his grandson rides and fixes up motorcycles), travel to Berlin to discover the roots of the 1939 BMW R51, and learn how the 1930 Henderson KJ Streamline was used as a police transport vehicle. This is the perfect read for the history lover and motorcycle collector!
Other articles include:
Refined Pioneer: 1921 Reading Standard – Some antique motorcycles are time travelers. They do much better in current conditions than they did when they were built. One of these is the Reading Standard.
Diamond in the Rough: 1931 AJS S8 Deluxe – Restorer John Whitby was flipping through car ads when a motorcycle in the background of a photo caught his eye.
A Little Fun on the Side: 1941 BMW R75 – Owner Mark Dunn urges us to retain our historical memory while keeping it light at the same time with a military sidecar BMW.
And more!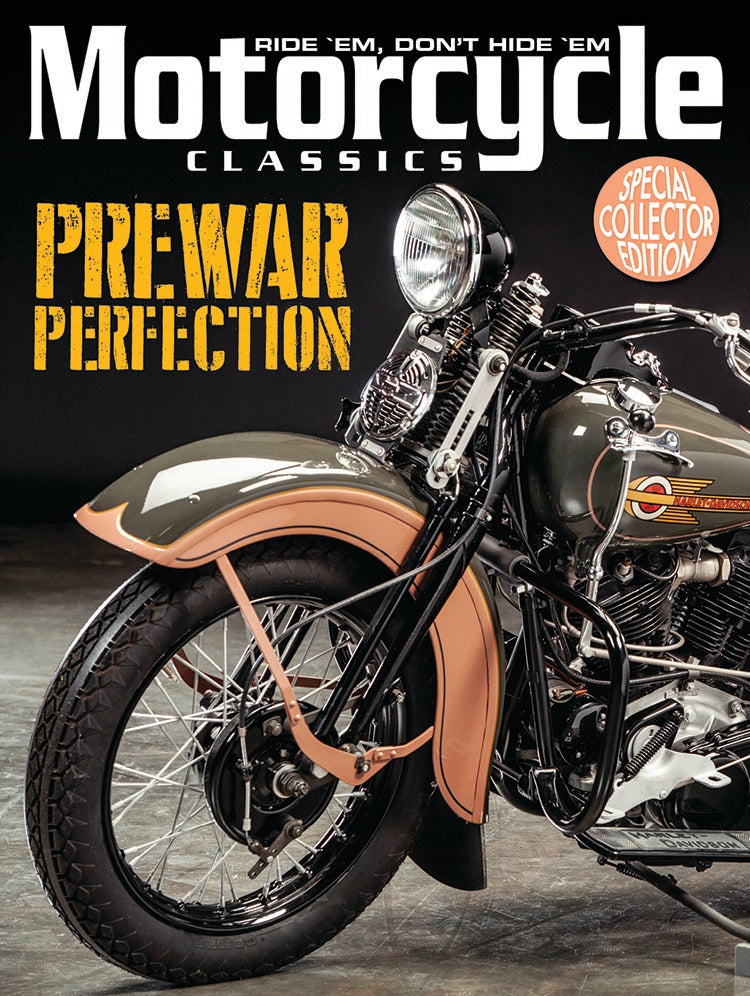 Magazine is an education in itself for vintage motorcycle enthusiasts
Photos and summary of each motorcycle first class
Magazine is an education in itself for vintage motorcycle enthusiasts
Photos and summary of each motorcycle first class